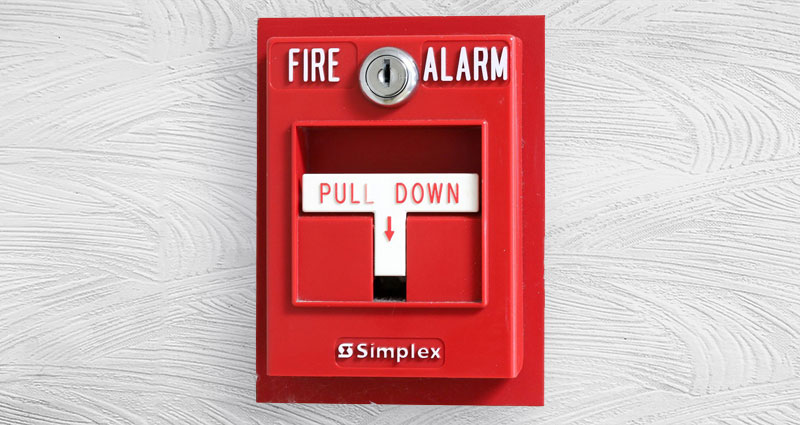 Two days ago, as I returned home from running errands, I heard the sound of a shrill, demanding kind of alarm going off. When I unlocked my door I realized that the alarm was coming from a fire alarm on the second floor of my house and was going off for no apparent reason. Nothing had been disturbed. Nothing was on the verge of exploding in fire. Everything appeared to be in the same order in which I had left it. So, why the alarm? I decided it was just a fluke, or possibly the battery needed to be replaced.
He Is the Firm Foundation
Then a friend of mine brought my attention to an article recently published in Charisma magazine. The title was, "Do You Hear the Alarm?" The author was speaking about a storm coming. I am not an alarmist by nature. Yet, with the increased sound of hate speech and violence in the world, it is impossible to not realize we are living in times that are revealing greater darkness. The need for light, brilliant light is being sought out in an ever-increasing way. People are looking for hope, for encouragement, and for the firm foundation that truth brings.
It Is Time
As I said, nothing seemed disturbed in my house. Everything seemed normal. But that is exactly my point. Life is going on around us. Everything can appear to be "normal." Yet, in the spirit realm, there is an alarm sounding. It has become a sound that cannot be ignored.
It is time…the right time…to make any necessary changes in your life. Does your personal battery need to be recharged? Don't ignore it. Rest and laughter are necessary. If you are in debt, it is time to take care of it. If you are shy about verbalizing your love to family and friends, now is the time to "get over it" and begin to speak out your love and appreciation. If there are other areas in your life where you have held back, or conversely, you've been one to run ahead, then now is the time to learn to walk by the Spirit and align with Heaven in your actions.
Without wanting to sound like an alarmist, I feel there is an urgency to take some necessary steps, as the Lord has been prompting. We do this without a sense of fear, but of preparation.
Take more quiet time to sit in His Presence.
Take time to commune with Him.
Pray from the position of peace.
Speak from that place of inner quietness.
Let Him increase within you so your light becomes even brighter.